Doha 2022 – Abstracts, Awards and Prizes
We are pleased to launch the call for Abstracts for our upcoming SRHSB Conference 2022, to be held in Doha, September 29th-October 1st 2022. Abstract submission can be made using the link here: abstract submission 2022. Abstract submission deadline is Monday, May 23rd 2022.
We are also extremely pleased to announce the following prizes for conference presentations: Best Basic Science, Best Clinical Science, and the SRHSB President's Prize. Please do take a look at the commentaries from our previous prize winners from the SRHSB Webinar Conference 2021 here: 2021 winners.
But there's even more on offer! We are also delighted to announce two more awards: The Waite Hydrocephalus Research Student Bursary and the SRHSB/Integra Graduate Travelling Fellowship Program and the Harry's Hydrocephalus Awareness Trust (Harry's HAT) Student Research Bursary. Please see further details on the 'Awards' page.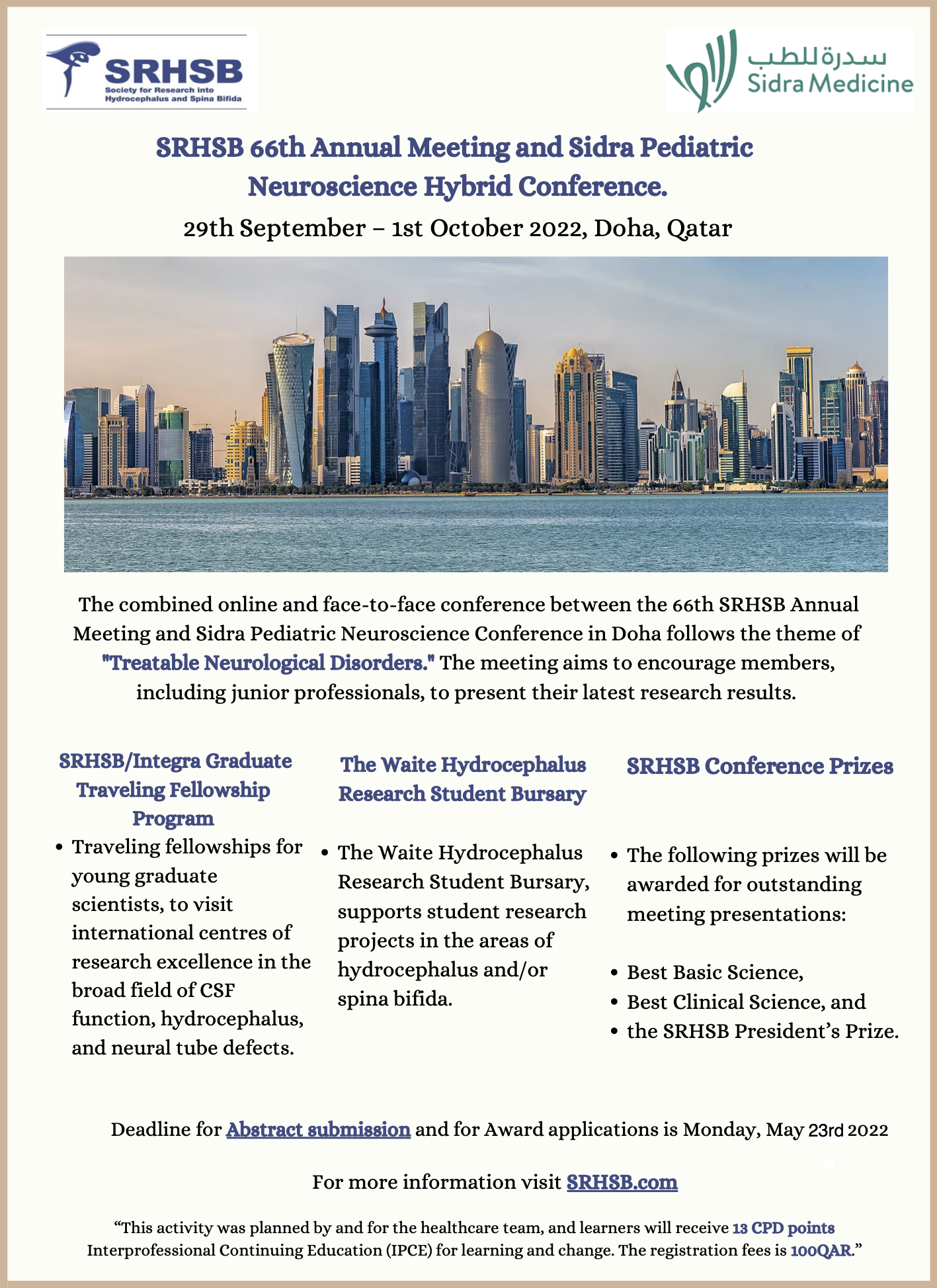 With so many prizes and awards available, there has never been a more exciting time to be part of the SRHSB community and we look forward very much to receiving your innovative and pioneering research abstracts!