Joint Liverpool/Manchester 2024
Further information to follow.
______________
Thank you to all the speakers, delegates and participants at the SRHSB Stirling 2023 Meeting (July 6th – July 8th 2023) for all their contributions that made it such an insightful, informative and illuminating meeting that also stimulated lively debate!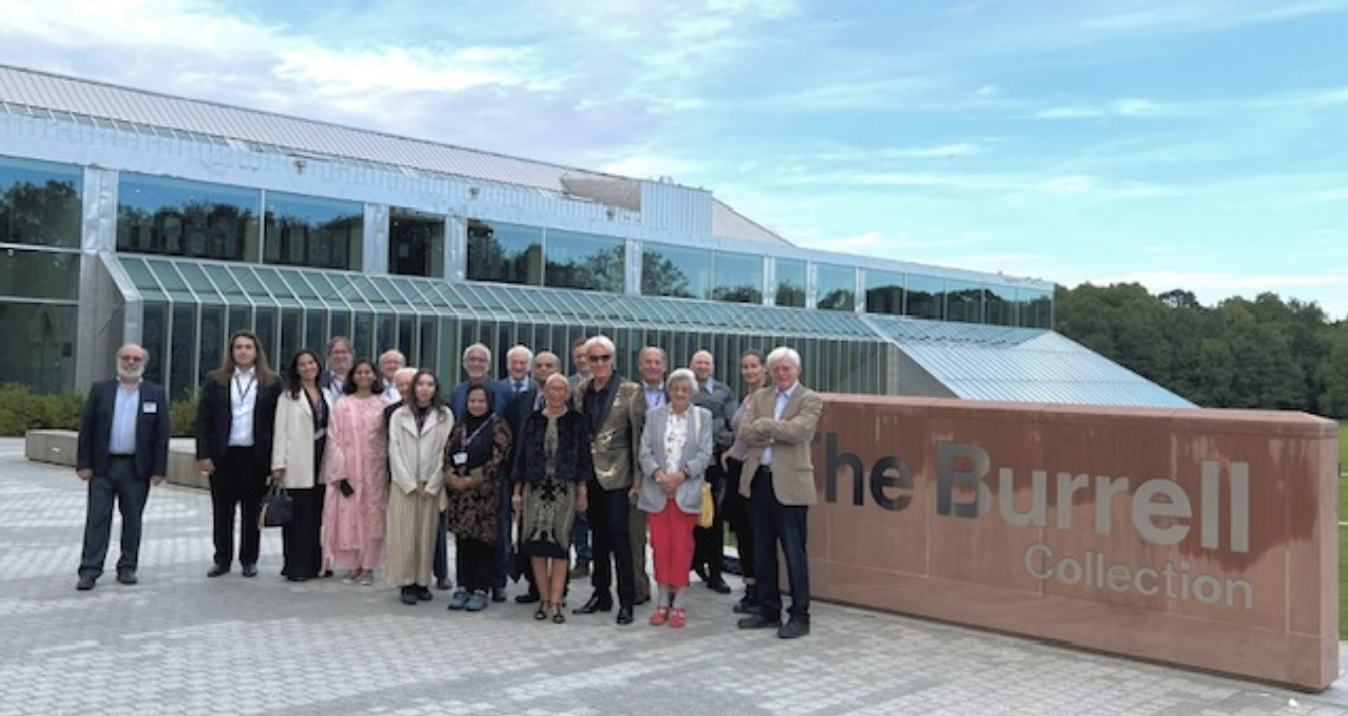 We are very pleased to announce our SRHSB Conference 2023 prize-winners for their excellent conference talks:
Ms Romilly Hayward and Niamh Heneghan (Imperial College, London, UK) – The only National Adult Spina Bifida and Hydrocephalus Clinic in the UK; SRHSB Best Basic Clinical Prize Talk
Mr Javier Lόpez de San Sebastián (University of Malaga, Spain) – Testing exosomes as a treatment for posthemorrhagic hydrocephalus; SRHSB Best Basic Science Talk
Dr John Pooley (University of Bristol, UK) – Choroid plexus genome manipulation by intracerebroventricular injection of AAV carrying CRISPR/Cas9; SRHSB President's Prize Talk
Our warmest congratulations to you all for your outstanding presentations!
You can read some reflections from the prize-winners regarding what winning their awards has meant to them below.
We also want to extend our warmest congratulations to Dr Maria Garcia Bonilla (Washington University, USA) as the recipient of the Norman Guthkelch 2023 Award at the SRHSB Stirling Conference Meeting who presented an excellent talk entitled "Cerebrospinal fluid-based extracellular vesicle signaling and related T-cell activation mediate the pathogenesis of posthemorrhagic hydrocephalus". Again, many congratulations to Maria on receiving this prestigious Award.
Reflections
Romilly Hayward and Niamh Heneghan
We are so incredibly honoured and humbled to have been awarded this prize. We thoroughly enjoyed our experience at the SRHSB Annual conference and after months of work on this project, it is a joy to see such a positive response. 
Seeing all of the amazing work the Chelsea and Westminster Adult Spina Bifida and Hydrocephalus clinic does has been a truly rewarding experience and we are so grateful to have been given the opportunity to work with such an incredible team. We would like to extend our deepest gratitude to the Clinic's founder Dr Richard Morgan as well as the entire clinic team: Ann Wing, Andreas Nintos, Gillian Yaz and David Goodair, for their continued support. In particular, we would like to thank the head of the clinic Dr Ruth Mizoguchi and consultant physician Dr Irina Safiulova. Their commitment and kindness are an inspiration to us and we could not have asked for more wonderful role models and mentors to guide us. 
Presenting at the conference alongside such esteemed colleagues was an amazing experience and we are so grateful to the SRHSB giving us this opportunity, we are excited to continue our work with the clinic and, if given the opportunity, very much look forward to sharing our outcomes at future conferences. 
Javier Lόpez de San Sebastián
I am a biochemist and a Master student at the Department of Cell Biology, Genetics and Physiology of the University of Malaga (Spain). I research stem cell-based treatments for posthemorrhagic hydrocephalus at Dr. Antonio Jimenez and Dr. Patricia Paez's lab, under whose mentorship and that of Dr. Luis M. Rodriguez I have learned all that I know concerning hydrocephalus. 
Being recognised with this award not only is a reason for joy, but also a beacon that shows me the path I should follow. Needless to say, it gives confidence in my scientific abilities and makes me all the more determined to focus my career into finding effective treatments for posthemorrhagic hydrocephalus. Additionally, I would like to thank all of the lab team, because without their support, this achievement would not have been possible.
Lastly, I would like to express my gratitude to the SRHSB for their positive feedback to my contribution at the 2023 meeting. Sharing my last findings in this forum was really a pleasure and I am looking forward to the next yearly meeting.
John Pooley
What a wonderful honour to receive. I'm immensely grateful to the SRHSB for this award. It feels like an acceptance into the scientific community working in this area, and it adds to the already considerable sense of welcome I felt in Stirling. To be awarded this prize is motivating and encouraging, it signifies established researchers taking an interest in what we're trying to do, and I look forward to driving this work forwards over the coming year.